Associate Editor Brigid Presecky's Take on the 2016 Oscar Nominations 🙂
With hundreds of eligible films (many of which were reviewed by FF2 Media) the final nominees are a well-deserved, if not surprising, list of immeasurable talent.
Academy voters for the 2016 Oscar nominations apparently 'never let go' of their fondness for Leonardo DiCaprio and Kate Winslet, both nominated for their respective roles in Alejandro G. Iñárritu's The Revenant and Aaron Sorkin's Steve Jobs.
Let's party!
Best documentary feature
"Amy"
"Cartel Land"
"The Look of Silence"
"What Happened, Miss Simone?"
"Winter on Fire: Ukraine's Fight for Freedom"
Although Amy Berg was snubbed for her stellar year in the documentary category,  filmmaker Liz Garbus was a welcome addition to the Best Documentary Feature category forWhat Happened, Miss Simone? 
Best original screenplay
"Spotlight," written by Josh Singer and Tom McCarthy
"Bridge of Spies," written by Matt Charman and Ethan Coen and Joel Coen
"Ex Machina," written by Alex Garland
"Inside Out," screenplay by Pete Docter, Meg LeFauve, Josh Cooley; original story by Pete Docter, Ronnie del Carmen
"Straight Outta Compton," screenplay by Jonathan Herman and Andrea Berloff; story by S. Leigh Savidge and Alan Wenkus and Andrea Berloff
Congratulations to screenwriter Meg LeFauve for Inside Out and screenwriter Andrea Berloff for Straight Outta Compton. How you compare imaginary emotions in a girl's brain to the Spotlight Team at the Boston Globe … that's for the voters to decide. But for now, the FF2 Media will sit back and enjoy every single one of these nominations.
Best adapted screenplay
"The Big Short," Charles Randolph and Adam McKay
"Brooklyn," Nick Hornby
"Carol," Phyllis Nagy
"The Martian," Drew Goddard
"Room," Emma Donoghue
Congratulations to screenwriter Emma Donoghue for nomination for Room. Another FF2 Media favorite, The Big Short, scored a well-deserved nomination in Best Adapted Screenplay.  Although Brooklyn was not reviewed by our team, it was on my Top Picks of the Year list, coming in at Number Three.
Best foreign language film
"Embrace of the Serpent"
"Mustang"
"Son of Saul"
"Theeb"
"A War"
Congratulations to filmmaker Deniz Gamze Ergüven from France for today's Oscar nom for MUSTANG in the Best Foreign Language Film category.
Best animated feature film
"Anomalisa"
"Boy and the World"
"Inside Out"
"Shaun the Sheep Movie"
"When Marnie Was There"
Congratulations to screenwriter Meg LeFauve for Inside Out, one of the best movies of the year and the best Pixar movie made within the last  five years.
Actress in a supporting role
Rooney Mara, "Carol"
Jennifer Jason Leigh, "The Hateful Eight"
Alicia Vikander, "The Danish Girl"
Kate Winslet, "Steve Jobs"
Rachel McAdams, "Spotlight"
If my prelude didn't already warn you, I am a big Kate Winslet fan (and Rachel McAdams). Congratulations to all the nominees on their diverse portrayals.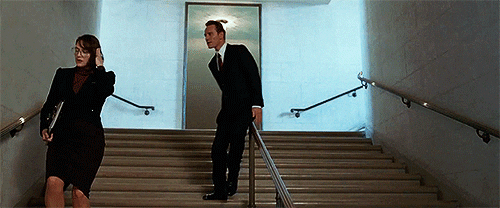 Actor in a supporting role
Christian Bale, "The Big Short"
Tom Hardy, "The Revenant"
Mark Ruffalo, "Spotlight"
Mark Rylance, "Bridge of Spies"
Sylvester Stallone, "Creed"
Judging by the audience reaction at the Golden Globes, if Sylvester Stallone wins an Oscar for reprising his role as Rocky Balboa … well, then, I'll stand up, too. Although each of these performances deserve a standing ovation.
Best director
Lenny Abrahamson, "Room"
Alejandro Iñárritu, "The Revenant"
George Miller, "Mad Max: Fury Road"
Tom McCarthy, "Spotlight"
Adam McKay, "The Big Short"
Tom McCarthy and Adam McKay spearheaded two impressive, suspenseful narratives with two impeccable casts. Although, Alejandro Iñárritu will mostly likely walk away with the gold statue. (Some people believe it's for his stellar work. Others *cough* believe it's because people just like to say his name).
Actress in a leading role
Cate Blanchett, "Carol"
Brie Larson, "Room"
Jennifer Lawrence, "Joy"
Charlotte Rampling, "45 Years"
Saoirse Ronan, "Brooklyn"
Nominated since a young age for her role in Atonement, this year's Academy Award belongs in the hands of Irish Saoirse Ronan for her portrayal as Eilis in Brooklyn.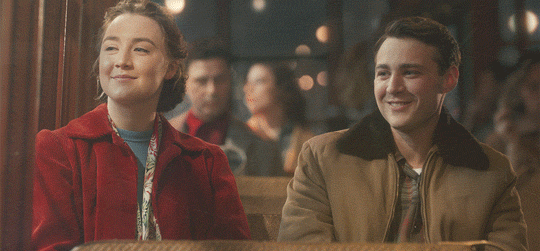 Actor in a leading role
Bryan Cranston, "Trumbo"
Matt Damon, "The Martian"
Leonardo DiCaprio, "The Revenant"
Michael Fassbender, "Steve Jobs"
Eddie Redmayne, "The Danish Girl"
A rebellious screenwriter. A thrifty astronaut. A resilient frontiersman. An extraordinary visionary. A transgender pioneer.
Open envelope, please. "THE FRONTIERSMAN." Everyone can stop making Leo-never-wins memes on Tumblr, now.
Best picture
"Spotlight"
"The Big Short"
"Bridge of Spies"
"Brooklyn"
"Mad Max: Fury Road"
"The Martian"
"The Revenant"
"Room"
Each and every story, big and small, has entertained millions of people around the world. They inform, they make us laugh and cry, they make us sit on the edge of our seats. And if we are really lucky, they make us think long and hard. This year, Spotlight made me think long and hard.
Congratulations to all the nominees.