Director and screenwriter Greta Gerwig is already generating Oscar buzz for her new take on Louisa May Alcott's timeless novel, Little Women, starring Saoirse Ronan as feisty writer Jo March along with a stellar supporting cast: Florence Pugh, Timothee Chalamet, Laura Dern, Meryl Streep, Emma Watson and Eliza Scanlen.
Although the film opens on Christmas Day 2019, female film critics with preview screenings of the film have already taken to Twitter with their initial reactions:
Variety
Janelle Riley (Deputy Awards and Features Editor): "Saoirse Ronan is going to land her fourth Academy Award nomination for #LittleWomen at the age of 25."
Vulture
Jordan Crucchiola (Associate Editor): Just saw LITTLE WOMEN and honestly. Who's NOT falling in love with Saoirse Ronan? Like in any context?"
LA Times
Amy Kaufman (Staff Writer): "Jo's lines in #LittleWomen resonate w me completely differently now as a 33 yr old single writer. Wanting to remain independent but wanting to be loved. Greta's take on the story made me connect w Jo in a way I never had. As a girl, I just thought she was crazy to reject Laurie."
People
Kara Warner (Staff Writer): "Greta Gerwig's @LittleWomen is wonderful. A loving, meticulously-crafted adaptation that exceeded my expectations. Heartfelt, moving and a terrific showcase for its extremely talented cast and beloved source material."
Twitter's collection of initial reactions from the Little Women screening also generated overall positive reviews from male critics:
Entertainment Weekly
David Canfield (Awards Writer): "So I've seen Little Women twice now and it's one of my very favorite movies of the year. Greta Gerwig delivers a both passionately faithful and gorgeously original take. Saoirse is a fierce Jo, Chalamet/Dern/Streep esp are great in support, and Florence Pugh is astonishing."
New York Times
Kyle Buchanan (Awards Season Columnist): "Greta Gerwig takes the straightforward story of LITTLE WOMEN and boldly scrambles it, starting two-thirds of the way through and retelling most of what you remember via flashbacks and cross-cutting. Call it Louisa May Alcott meets 21 GRAMS."
The Hollywood Reporter 
Scott Feinberg (Awards Columnist): "The 36-year-old actress turned auteur could become the first female two-time best director Oscar nominee…" With a link to his breakdown of whether or not the film has a chance during awards season, asking "Is Greta Gerwig's version of #LittleWomen an 'Oscar movie'?" 
If early reactions are any indication, it will be.
© Brigid K. Presecky (10/24/19) FF2 Media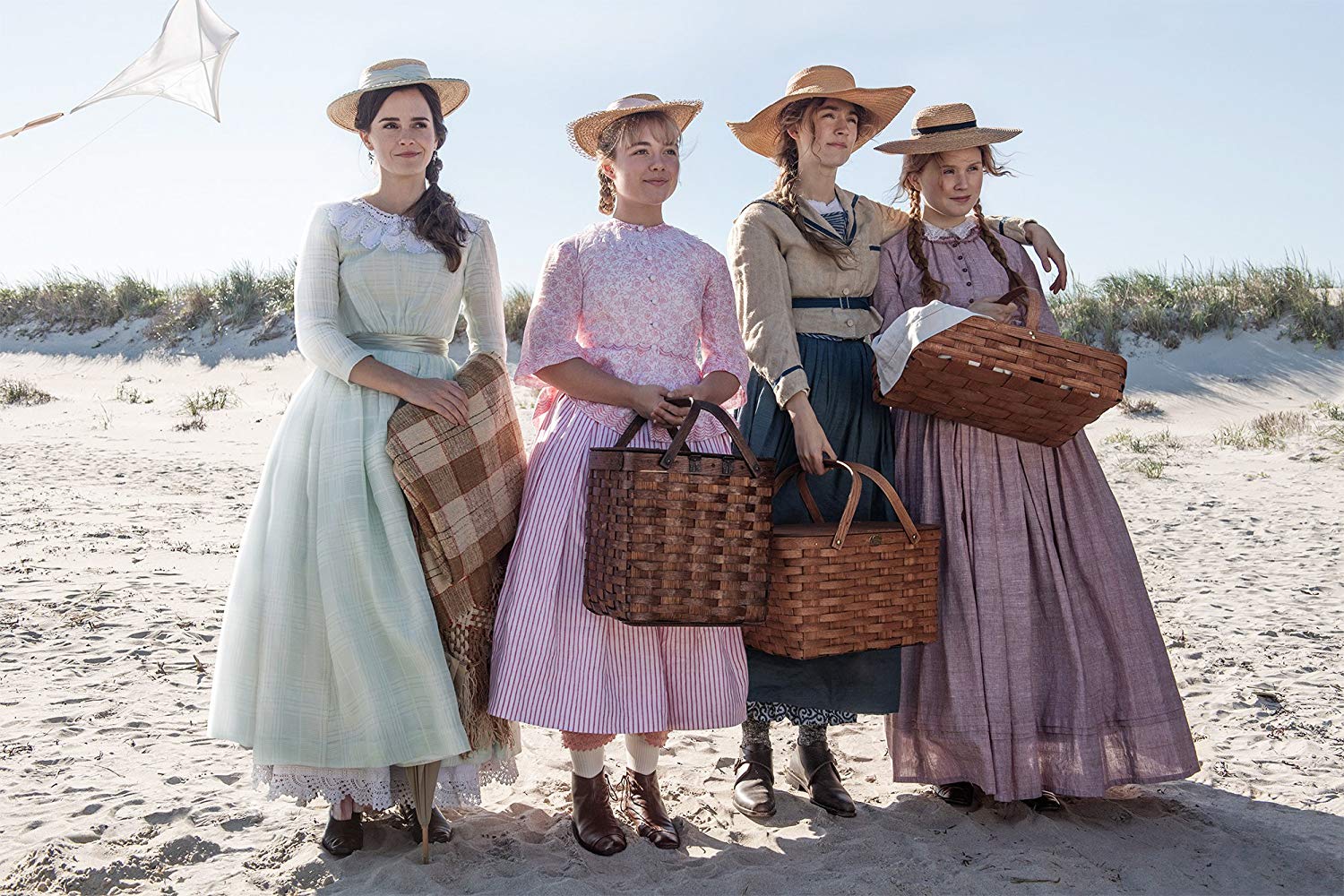 Photos: Little Women
Photo Credits: Columbia Pictures