For 57 years, New York Film Festival at Lincoln Center has been U.S. flagship of "auteur" cinema.  Writer/directors who dominate their films were presumed male – with the exception of Belgian-born Agnès Varda.  Every decade, the Festival selected a film by her. She died March 29 at age 90. In tribute, the September 27 – October 13 Festival was dedicated to her memory, and an enamel pin of her visage quickly sold out.  
Varda by Agnès – Janus Films release November 22
Her daughter/producer Rosalie presented Agnès's legacy documentary, completed shortly before her passing, of an enlightening master class on her career as an innovative director (shorts to features, 35mm to digital, fiction to nonfiction), photographer, and installation artist.  December 20, Lincoln Center will premiere a comprehensive touring 30+ film retrospective.  
MAIN SLATE
Portrait of a Lady on Fire – Neon release on December 6
French director Céline Sciamma lit up the screen to enthusiastic audiences with her first period film.  In a seaside chateau, she focuses on late 18th century women's restricted lives and how the arts inflamed their emotions.  Noémie Merlant as the confident artist Marianne illuminates forgotten female portraitists, and Adèle Haenel's Héloïse smartly flares as her reluctant subject, who discover collaboration and love.
First Cow – A24 release March 6, 2020
Director Kelly Reichardt continues to beautifully reinvent the American Western by revealing non-macho men.  Inspired by characters from co-writer Jonathan Raymond's novel The Half-Life, then meticulously researched and recreated for authenticity, talented baker Cookie (John Magaro) and an entrepreneurial Chinese immigrant rarely seen in movies (the delightful Orion Lee) try to skillfully navigate around 1820 Oregon wilderness with French, Russian, and more fur trappers, indigenous artisans, British soldiers and traders, plus that cow, as contrasting an image of domesticity as John Ford floated.  
Atlantics: A Ghost Love Story – Netflix release November 29.
Drawing on her family's Senegalese heritage, French actress Mati Diop's directorial debut contemporizes The Odyssey to young African migrants sailing to Spain.  She grants their waiting Penelopes supernatural agency for justice and love.  
Sibyl – Music Box Films release 2020.
Hollywood-inspired, French director Justine Triet's feminist rom-dramedy amusingly climaxes at a film-within-the-film-shoot where stellar German actress Sandra Hüller embodies every insecurity a female director dreads.
I Was at Home, But… – Cinema Guild release 2020
German director Angela Schanelec epitomizes enigmatic art-house films in this episodic treatment of a grieving widow and her children.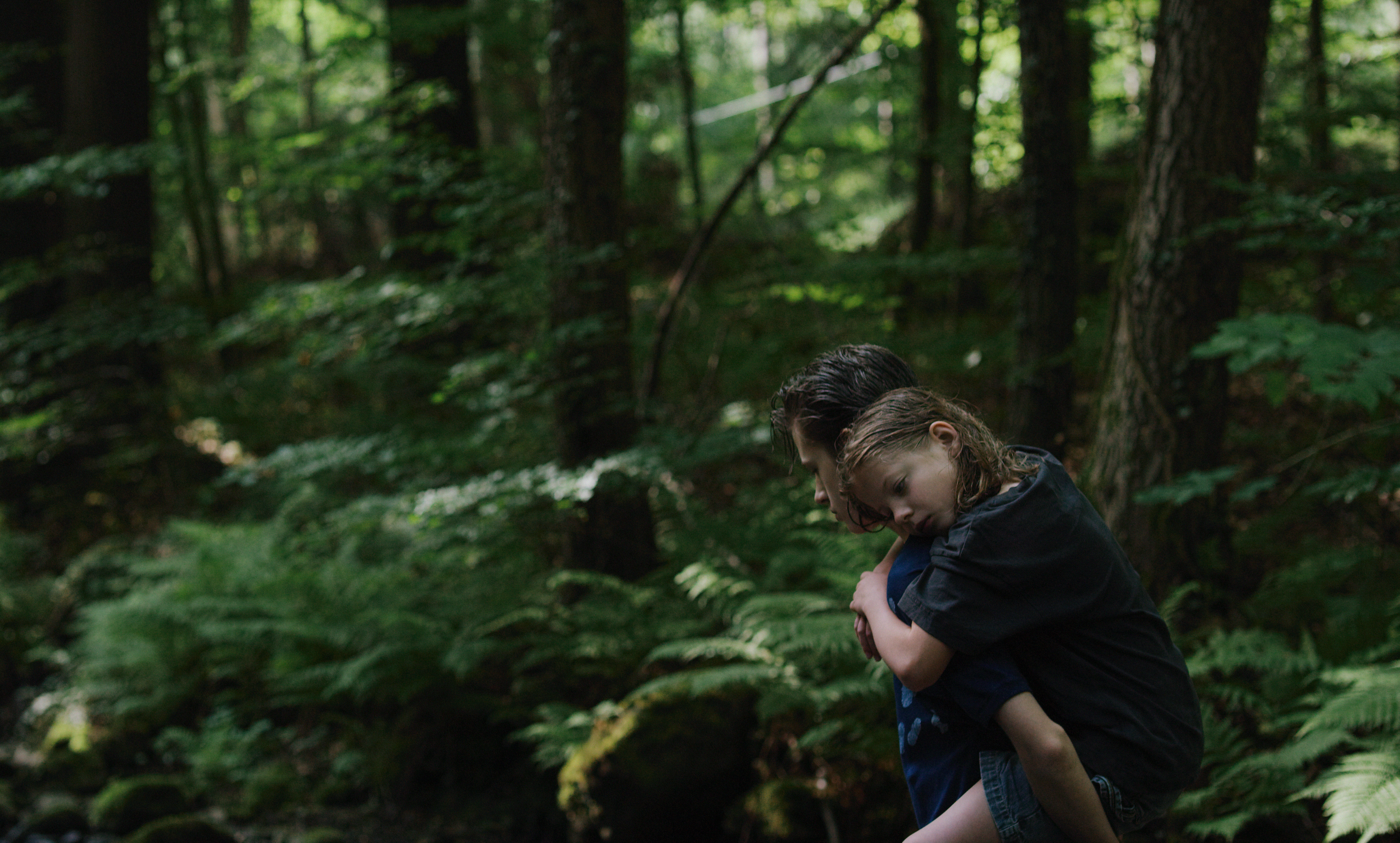 SPOTLIGHT ON DOCUMENTARY – Biographies, and subjects followed intimately via verité over years:
Bully. Coward. Victim.: The Story of Roy Cohn – In limited theaters December 2019/HBO premiere 2020
Director Ivy Meeropol hones personal passion, political acuity, and surprising empathy for the tightly closeted nemesis of her executed grandparents, Ethel and Julius Rosenberg.  Titled from his anonymously-created patch of The AIDS Memorial Quilt, she brilliantly mines how he cleverly manipulated politicians, finances, and connections, especially his media "friends" – doting all on his protégé Donald Trump.  
Cunningham in 3D – Magnolia Pictures release December 13, 2019
Russian-born director Alla Kovgan covers modern dance legend Merce Cunningham through rare archival photographs, footage, and audio interviews with his 1944 – 1972 dancers (some gossipy about set artists and composers).  She richly wields 3D technology to spectacularly open up excerpts from 14 dances indoors and out, even on roofs.
Brigitte
Scottish director Lynne Ramsay describes this lovely and lively half-hour as "a collaboration" with French portrait photographer Brigitte Lacombe.  Playing over posing sessions with Ramsay's punk friends and archival evidence of Lacombe's long epistolary and working relationship with her sister Marian, their warm conversation inspires Ramsay to reach out to her estranged sister.
College Behind Bars – PBS premieres November 25 and 26
Since mass incarceration era stopped higher education in prisons, Bard College entered six NY State institutions, with private funds, to show recidivism cycles can be broken with liberal arts curriculum.  While media latches onto Bard Prison Initiative (BPI)'s intense male inmate baccalaureate students who beat 2015 Harvard debate team, director Lynn Novick, BPI guest lecturer, gives empathetic time to two of 30 at Taconic Correctional Facility, medium-security women's prison in Bedford Hills earning Associate of Arts degrees.  They movingly bond as African-American sisters to overcome family disapproval of their difficult lives, and proudly graduate.
Born to Be 
When Dr. Jess Ting, the ever-learning plastic surgeon director of the new Mount Sinai Center for Transgender Medicine and Surgery (and musician manqué) told Brazilian director Tania Cypriano over 45% of trans people attempt suicide, she was convinced of the educational need to document their experiences there.  Five diverse patients of different ages, ethnicity, gender, and family support, bravely open their selves — from first consultation, through surgery, and yearning for commiserate life changes.
PROJECTIONS – Most exciting films were the creative interpretations of personal and public politics and history in the weekend experimental section.
Trouble 
Los Angeles-based director Mariah Garnett's awkward reunion in Vienna with her long estranged father sends her on a fascinating gender-bending trip to walk in his poor, idealistic teen, 1970's, Protestant shoes during "The Troubles" in Belfast, Northern Ireland.  Past transforms into present through archival footage, photographs, audio and video interviews, and costumed visits to a place and time that is now.
Who Is Afraid of Ideology?  
Blending ethnographic style with political consciousness, Beirut-based director Marwa Arsanios relates how the Kurdish women's movement combines radical philosophy, economics, feminism, and ecology with traditional skills of crafts, healing, growing and preserving food in cooperatives.
Seek out the selections without theater distribution at museums and film festivals!
© Nora Lee Mandel (10/25/19) FF2 Media
Photo credits: New York Film Festival