The coming-of-age story, "Hala," written and directed by Chicago-born Minhal Baig, looks at teenage life through a "hyphenate's" lens; a Pakistani-American.  Starring Geraldine Viswanathan ("Blockers"), a teen navigates life in two worlds; home and school, attempting to balance both as she sees her parents for who they are and attempts to grow and find her own way in this world.  It's a fresh take on a story many American teens of immigrants are facing and I had a chance to sit down with Baig to discuss the making of this film.
Pamela Powell (PP): So who are you?
Minhal Baig (MB):  That's a deep question for me.  (Chuckling) We don't usually start these with existential questions. (Laughing) I grew up in Chicago, I'm from here.  My parents are from Pakistan. They're immigrants. I think as I was growing up, I never felt like there was anything about our lives [that] was unique. … but I remember as a kid, watching TV, I would see the scenes where the parents in the middle class family would just talk to their kids and [say] "How are you doing?" And I would always laugh.  Those were comedic moments to me because I just didn't have those moments with my family. My parents deeply cared about us, but I think the way in which they expressed themselves was different. It was not so much in the open where they would ask us questions about our emotional well-being. The assumption was [that] we were fine. We had a roof over our heads, we were fed, we're going to a good school, we are all ok, but I think as I was reaching my teenage years, I started to feel like there was a version of myself that I am presenting to my family and there's another version that I present to my friends and who I am at school.   And these two selves it feels like in some ways are contradictory. What I was trying to do and continue to do even now is try to find a way to merge those things, to have less of a gap. … It was a real struggle because on one hand [I had to] be faithful to my family and to the obligations that I have to them and to my culture, to my faith and also be an individual, having my own wants, and needs, and desires and wanting to express myself. … When I was growing up, I didn't get to see many representations of that coming of age story with someone who looked like me, so making the movie was my way of dealing with that. It was drawing from my own life and that emotional truth of  someone dealing with these two selves. 
PP:  This is autobiographical then.  Is there fiction interspersed.
MB:  There's a lot of fiction!
PP:  How do you hope this film will help teens and parents relate?
MB: As teenagers, we're seeing our parents as extensions of ourselves and we're not often seeing them as human beings with their own wants and needs. I think part of the journey along side of Hala's personal journey is also recognizing that she's marginalizing her own mother and that she needs to take steps to understand her, the same way that her mother needs to take steps to understand Hala. 
It's something that when I was younger I didn't think so much about who my mom was before I existed.  I think that was the tunnel vision of being a teenager. As I got older, in my twenties, I started to think about all the things that my mom went through;  [her] experience in Pakistan and immigration and having to be in a new country, largely by herself a lot of the time with us, and having to refashion her identity as someone totally different than who she was in Pakistan. … [With] Hala's journey too, to be her own person and be independent and the challenges these women face in a patriarchal or the patriarchies, to manifest themselves in the culture or the applications of the culture, I don't think these are broad sweeping generalizations because it's very specific to this story and this family. … Zahid (Azad Khan) approaches things with the perception is that he is protecting his daughter or his wife, but the other side of it is he's also controlling them because he doesn't want them to be their full selves.  He doesn't want them to exist without him, he needs them to be dependent on him. … I think it's just what happens when they have an imbalance in power between genders.
PP:  Geraldine was amazing! Tell me about her.
MB: She is half Indian and half Swedish and she grew up in Australia … In her audition, she had a real levity about her and a charisma which I think sort of elevated the character.  She leapt off the page for me and became something new and surprising because I had imagined Hala in my head to be very, very self-serious and quietly internal … It was a really interesting experience for her to work opposite of actors who are speaking a language she doesn't understand and to make it feel authentic and for them to feel like a family.
PP:  I thought she was Pakistani because she was speaking the language!
MB: She learned some of the words.  She had rehearsed it so many times it wasn't that she was reacting off of my cues … She knew what they roughly meant. It was pretty extraordinary because the first day it was like, hey, by the way, 30 percent of the script is in a different language. And she's doing an American accent on top of everything.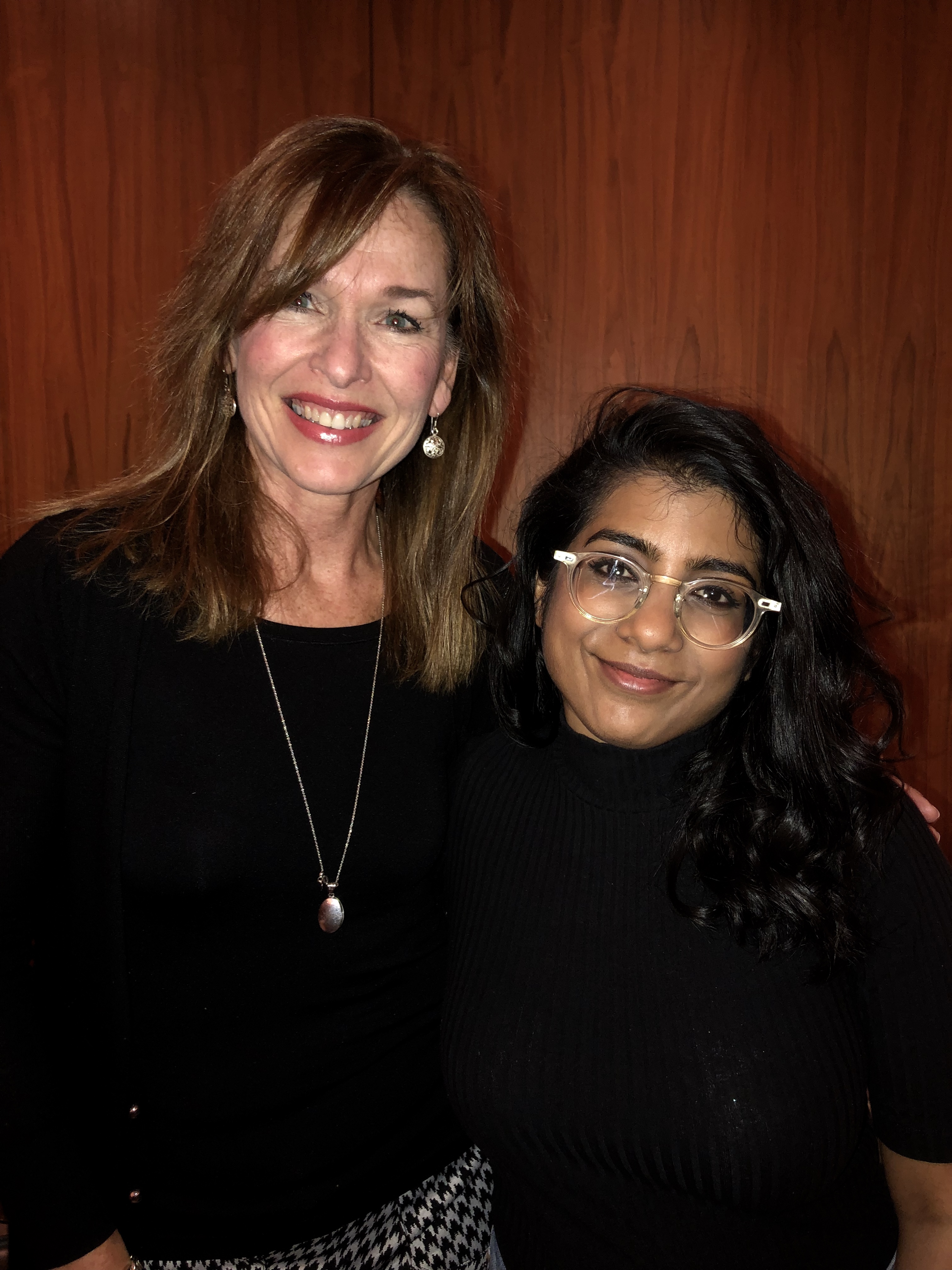 PP:  What do you hope to gain personally as your family watches this film?
MB: My father passed away in 2013, but I told my sister and my mother about it so that remains to be seen.  I think it's going to at least open up dialogue. There are a lot of things in this movie that will at least [create opportunities for] conversations to start. Generational gaps between a first generations that grew up in America, born here and then the generation of their parents which is the immigration story … I'm seeing more of that … [a] perspective from what people call hyphenated.  Pakistani-Americans. Egyptian-Americans. We had to call ourselves the hyphenates. I think there are more stories from that perspective because we're finally coming of age where we can move past the assimilation phase where we felt like we had to be like everyone else and now coming into our own and understanding that we can appreciate where we came from while also being American. 
PP:  I've never heard the term "hyphenates."
MB: Folks who felt like they were in two worlds. I think we're going to see more of that. I think before it was immigration stories. Now it's our stories.  
"Hala" opens November 22, 2019.
© Pamela Powell (11/4/19) FF2 Media
Photo: FF2 Media's Pamela Powell and "Hala" writer/director Minhal Baig
Photo credit: Pamela Powell