The 17th Annual Female Eye Festival (FeFF) began Nov. 7, featuring more than 75 films directed by women. Running through Nov. 10 at the ScotiaBank Theatre in Toronto, the festival is a proud showcase for "so many talented women, most of whom are writers, directors and producers," according to FeFF Founder and Executive Director Leslie Ann Coles. 
"It's always such a pleasure to see directors return to FeFF with their new features, documentaries and shorts," Coles said. "It's an honor to recognize the work of independent female filmmakers and screenwriters during this important shift for gender parity in our industry." Coles began the film festival in 2001 after attending international film festivals with her debut film In the Refrigerator and observing the small number of women directors represented. 
Voted one of the world's "Top 50 Film Festivals Worth the Entry Fee" by MovieMaker Magazine, this not-for-profit event for women directors "bridges the gap between the written, visual and media arts" with films from around the world. This year's programming will offer content from across North America, along with films from Iran, Greece, Armenia, India, Russia, Ukraine, Israel, Italy, Ireland and the UK. 
Opening night featured Murmur, a feature-length debut from writer-director Heather Young. An opening night tribute to Canadian filmmaker Mina Shum (Meditation Park, Ninth Floor) was moderated by Women In the Director's Chair President & CEO Carol Whiteman, a free event held for the public. Closing night film Mad? will feature a Q&A with director Saskia Rifkin. 
For the ninth consecutive year, the festival will feature a Directors Brunch and Roundtable Discussion. This year's topic is the F-rating, a new classification system that highlights work by women. "Although not recognized by the Motion Picture Association of America (MPAA), the F-rating has been widely adopted, by IMDb, Netflix, theatres and festivals alike," festival programmers said. "While its intended purpose is to raise the profile of movies written by, directed by and starring women, we question whether this helps or harms our efforts to achieve gender parity in film." The roundtable will feature input from both Coles and Whiteman. 
This is the final FeFF that will be held in November – starting next year, it will be moved to March in alignment with International Women's Day. For more information on this year's festival and schedule, visit https://www.femaleeyefilmfestival.com. 
© Georgiana E. Presecky (11/8/2019) FF2 Media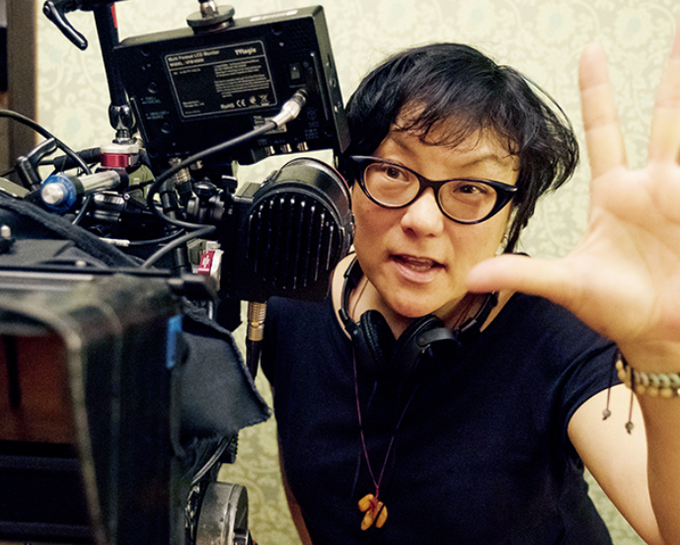 Featured Photo: Closing night film Mad? Follows an elderly artist who is admitted to a mental-health facility against her will. 
Photos: Opening night film Murmur from writer-director Heather Young