159 documentaries were submitted to the Academy of Motion Picture Arts and Sciences for Oscar contention. 55 are directed by women. AMPAS will announce a documentary shortlist of 15 finalists Dec. 16. Both the Directors Guild of America and the Academy have a history of recognizing gender parity for women in the documentary category, despite massively underrepresenting female-identifying directors of feature films.
Always in Season
Director: Jacqueline Olive 
"On August 29, 2014, African-American teen Lennon Lacy was found hanging from a swing set in Bladenboro, North Carolina. Lennon's death was ruled a suicide, but inconsistencies lead his family to believe he was lynched. Mother Claudia Lacy heads the fight for Lennon's justice, while historical reenactments establish the horrific act's modern day context and reiterate that it must not be repeated." -Beatrice Viri
American Factory
Director: Julia Reichert
"American Factory explores what becomes of a former General Motors factory when it is taken over by CEO Cao Dewang, the owner of Chinese company Fuyao Glass  (dedicated to producing glass for automobiles). Chinese workers are hired to manage the American workers to help promote maximum efficiency, and take courses on how to 'deal' with American work culture." -Beatrice Viri
Aquarela
Writer: Aimara Reques
"The globe-spanning epic Aquarela is a highly-conceptual thesis on water in all its forms, particularly as it is being unsettled globally by climate change. At the pace of the glaciers that are its subject, it sounds the alarm of global warming with an eerie calm." –Giorgi Plys-Garzotto
At the Heart of Gold: Inside the USA Gymnastics Scandal
Director: Erin Lee Carr 
"At the Heart of Gold compiles myriad first-person interviews, archival footage, psychologic experts and the trial of Larry Nassar's sexual abuse case into an evocative and thoughtful film. Review-wise, there's not much to say— the first-hand commentary and heart-wrenching victim statements speak for themselves. The resilience of these young women is profound, but it's heartbreaking to know of their suffering and the deep scars that plague the rest of their lives — and disgusting to see the corrupt system that repeatedly covered up and undermined their abuse." -Beatrice Viri
Blowin' Up
Director: Stephanie Wang-Breal
"Inspiring and insightful, Blowin' Up speaks to a unique judicial system that helps mostly black and Asian female victims of sex trafficking get back on track with their lives. It's not only inspiring but insightful. Judge Toko Serita is dedicated to helping these women get a second chance at life in a Queens courtroom." -Stephanie Taylor
Blue Note Records: Beyond the Notes
Director: Sophie Huber
"An absolute must-see, beautifully composed and full of rich history and bright talent…[it][ showcases the history of Blue Note Records, home of many groundbreaking jazz musicians like Miles Davis, John Coltrane and Thelonious Monk. Filled with clips and photos of the artists at work and underscored by their electrifying music, this film is a worthy tribute to the iconic label." -Julia Lasker
The Brink
Director: Alison Klayman
"Expertly nuanced in position, The Brink documents former White House Chief Strategist Stephen Bannon's efforts to align with far-right world leaders and spread his nationalist agenda around the world. Although it might appear to give Bannon the attention he loves, it succeeds in undermining him at every turn in terms of camera work, commentary, and design that employs a classic cinéma vérité approach." -Dayna Hagewood
Cracked Up
Director: Michelle Esrick
"Saturday Night Live alum Darrell Hammond brings his 2011 memoir 'God, If You're Not Up There, I'm F*cked: Tales of Stand-Up, Saturday Night Live, and Other Mind-Altering Mayhem' to life in this emotionally raw documentary of overcoming childhood trauma.
-Brigid Presecky
The Edge of Democracy
Director: Petra Costa
"[Chronicles] the fight between democracy and militant government that has plagued Brazil for decades. Part memoir of director, writer, and producer Petra Costa, The Edge of Democracy clearly lays out the steps to Brazil's recent democratic demise." -Maiya Pascouche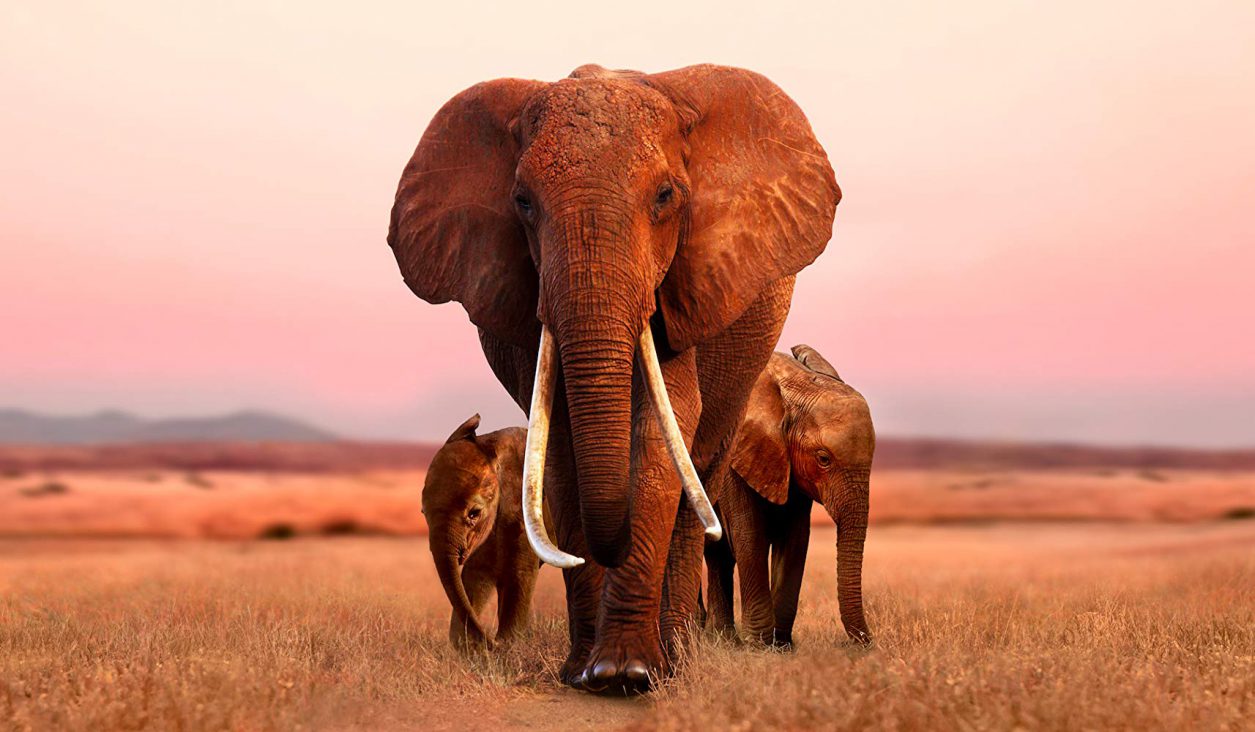 The Elephant Queen
Director: Victoria Stone
"A touching portrayal of the friendly majestic creatures, The Elephant Queen closely observes an elephant herd and the delicate ecosystem they live in. As the dry season begins, the family has no choice but to journey across the African savannah and seek refuge." –Katusha Jin
Ernie & Joe: Crisis Cops
Director: Jennifer McShane
FF2 Media Rating and Review: Coming Soon 
#Female Pleasure
Director: Barbara Miller
"Featuring five remarkable women activists across four continents, #Female Pleasure continues the global conversations regarding women and sexuality…an informative update on the contemporary view of female bodies and reminds a progressive and feminist audience that though we have come a long way, there is still a long way to go." -Malin Jorvi
Fiddler: A Miracle of Miracles
Director: Valerie Thomas 
"Featuring renditions of the musical from all around the world, including Japan and Thailand, and even from some charming middle schools, the joy of performance in all different kinds of people is a delight. Though Fiddler may seem like a dated piece of art, Miracle of Miracles shows that its message remains timeless." -Julia Lasker
Fiddlin'
Director: Julie Simone
"From fiddles to banjos to flat-foot dancing, the community of Old Time music comes alive when enjoying the tunes of the past. In its long sequence of showing some of the band members talking about family history, is a passion that is very much alive in the present." -Sophia Jin
For Sama
Director: Waad al-Kateab
"For Sama stirs up myriad complicated emotions— but as a film it's so necessary, so intimate, so real. It shows how human those caught up in war are; most of the time they're civilians caught in the middle of corrupt politics…This form of documentary film is one of the most important of all— to bring awareness to the stories, to inform the world of injustice." -Beatrice Viri
Framing John DeLorean
Director: Sheena M. Joyce
"The man who invented the DeLorean is unable to go back in time to undo his mistakes: the irony. A car made famous by in the 1985 megahit Back to the Future, the DeLorean and its maker have been the subject of fascination for decades. In a unique hybrid of documentary and feature film, the filmmakers use Alec Baldwin to bring to life the story of a 'renegade visionary.'" -Brigid Presecky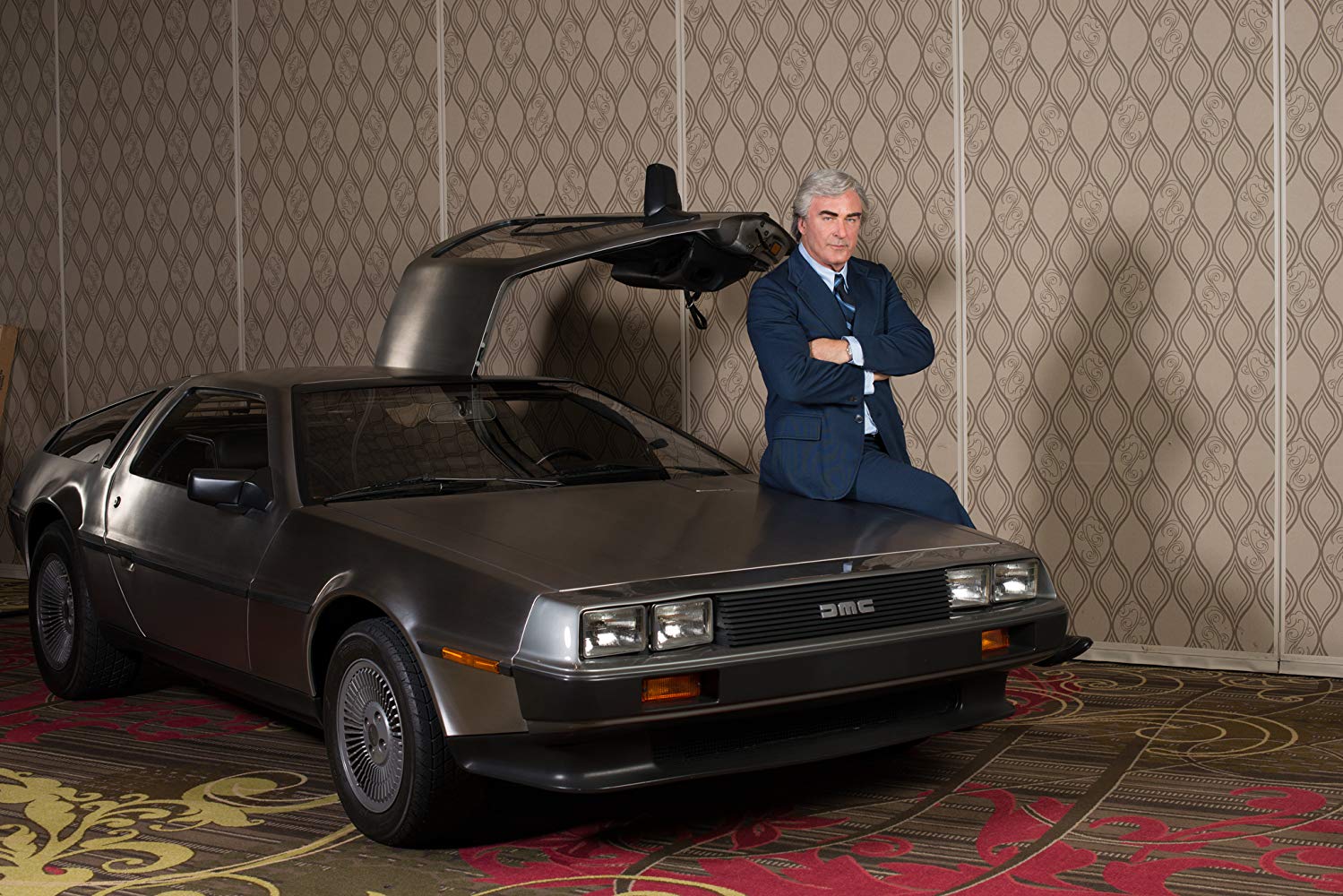 The Game Changers
Writer: Shannon Kornelson
"Any vegans in the audience are going to love co-writer Shannon Kornelson's documentary on the benefits of a plant-based diet. Kornelson, director Louie Psihoyos, and a cast of interviewees from the Miami Dolphins to Arnold Schwarznegger show us that veganism doesn't just benefit the average person, but even the highest level athletes as well." –Giorgi Plys-Garzotto
Ghost Fleet
Director: Shannon Service
FF2 Media Rating and Review: Coming Soon
The Great Hack
Director: Karim Amer and Jehane Noujaim
"Timely, informative and sobering to the American viewer with their daily dose of President Donald Trump, The Great Hack will make you think twice before liking a Facebook page, swiping your credit card or agreeing to 'terms of service' notifications before you read the fine print. A must-watch before the 2020 election." -Brigid Presecky
Hail Satan?
Director: Penny Lane
"Compiling a series of interviews, protest displays and archival footage, Hail Satan? focuses on The Satanic Temple – a nontheistic political and religious activist group which, contrary to popular belief, does not worship Satan as a God, but has him serve as their icon for rebellion."  -Beatrice Viri
Honeyland
Director: Tamara Kotevska
"This observational documentary brilliantly follows the solitary indigenous life of Hatizde Muratova, the last female beehunter in Europe, as she attempts to maintain her bee colonies and care for her ill mother. Honeyland watches exactly like an excellently-executed fiction film (observational documentary tends to trick us) and manages to remain grounded to Hatizde's best qualities throughout. It is charming, heartbreaking, and the best film I have seen in a long, long time." -Dayna Hagewood
Jawline
Director: Liza Mandelup 
"A 16-year-old boy who dreams of escaping his small life in rural Tennessee by becoming rich and famous using social media…Jawline is a fascinating, if uncomfortable to watch…a testament to the rising world of internet fame and what it demonstrates about the world of social media in the most technology-centered generation yet, Gen-Z." -Julia Lasker
The Kingmaker
Director: Lauren Greenfield
FF2 Media Rating and Review: Coming Soon
Knock Down the House
Director: Rachel Lears
"Knock Down the House is more than just a film – it is part of a movement. It's available on Netflix so that as many people as possible can access it. It is meant to spread a message to the people of the US: we do have the power to advocate for ourselves and see our country run the way we want it to." -Julia Lasker
Making Waves: The Art of Cinematic Sound
Director: Midge Costin
"A dynamic and informative documentary that covers the history of film sound from the invention of the phonograph to the advent of surround sound…an homage to many of the great films from all eras and to the talented directors and sound designers that created them, though it may become a bit dry for a mainstream audience. For film aficionados at least, Making Waves is at once nostalgic, educational, and inspiring." -Julia Lasker
Midnight Traveler
Writer: Emelie Mahdavian 
"Directed and recorded on smartphones by the film's subjects themselves, Midnight Traveler is a beautiful documentary about a family who must leave their home in Afghanistan to flee the Taliban….an incredibly intimate and honest portrayal of life for refugees." -Julia Lasker
Moonlight Sonata: Deafness in Three Movements
Director: Irene Taylor Brodsky
"Brodsky explores the world of silence against the world of sound. Filling eyes with tears, Moonlight Sonata: Deafness in Three Movements really beautifully shows there is a life without sound worth living, especially with the support of family and friends, and that there is hope for a cure for deafness." -Sophia Jin
The Most Dangerous Year
Director: Vlada Knowlton
"Here, Knowlton turns the camera toward her own family and the emotional development of her young transgender daughter in order to make an argument about civil rights. It is an argument fueled by love and frustration, and she makes it well." –Amelie Lasker
My Home India
Director: Anjali Bhusan
FF2 Media Rating and Review: Coming Soon
One Child Nation
Director: Nanfu Wang
"Wang attempts to search for answers and perspectives about China's one child policy beginning in 1979 in the non-cohesive documentary One Child Nation." -Dayna Hagewood
Pavarotti
Writer: Cassidy Hartmann
"Dives into detail about the difficulties of being a tenor, and the goodheartedness of Luciano Pavarotti…an engaging, inspiring documentary film to both musicians and non-musicians." -Sophia Jin
The Proposal
Director: Jill Magrid
"Director and visual artist Magrid's own journey for access to architect Luis Barragán's archives in Switzerland— and her controversial means of gaining the owner's attention."  -Beatrice Viri
Raise Hell: The Life and Times of Molly Ivins
Director: Janice Engel
"Whether you were an avid viewer of hers during the Bush era or (like me) spent most of the Bush era learning your multiplication tables, Janice Engel delivers an overview of Molly Ivins that will charm, tickle, and at times chill any blue-team resident of the year 2019." –Giorgi Plys-Garzotto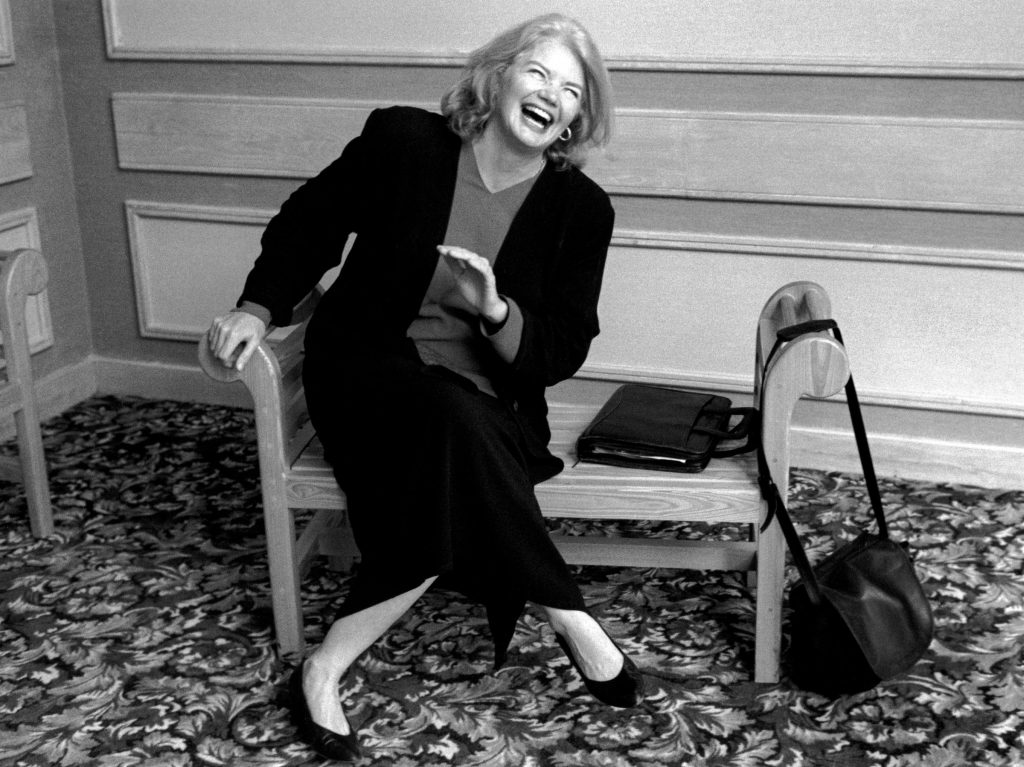 Reinventing Rosalee
Director: Lillian Glass
"A moving portrait of  a mother's life…following Rosalee from her escape from WWII Germany, to her time spent in Soviet prisoner-of-war camps, to rebuilding her life in the United States…a touching and honest depiction of an incredible woman." -Anika Guttormson
Roll Red Roll
Director: Nancy Schwartzman
"A hard-hitting portrait of a small Ohio town that is forced to reconcile with a culture that keeps women from coming forward about assault and the technology that helped a young woman find justice….Schwartzman toes the line between careful exposure and spectacle with caution, using the victims story as a backdrop to discuss the larger issue of rape culture on campuses in an honest way." -Anika Guttormson
Serendipity
Director: Prune Nourry
"Nourry films in a personal, first person perspective, letting us see her private spaces and the inside of her mind as she comes to terms with her cancer diagnosis, using the film to fully immerse the viewer in her world." -Carlotta Plys-Garzotto
Shooting the Mafia
Director: Kim Longinotto
FF2 Media Rating and Review Coming Soon
The Spy Behind Home Plate
Director: Avia Kempner 
FF2 Media Rating and Review: Coming Soon
Watson
Director: Lesley Chilcott
FF2 Media Rating and Review: Coming Soon
Who Will Write Our History
Director: Roberta Grossman 
"During WWII, Polish Jews were locked away and left to die in the infamous Warsaw Ghetto. Through the work of daring souls like Emanuel Ringelblum, Hersz Wasser, and Rachel Auerbach, their accounts of life and death were written down and preserved in the Oyneg Shabes Archive. Based on the book of the same name by historian Samuel Kassow, Grossman's documentary chronicles the atrocities of the Holocaust while bringing to life the words of those whose lives it altered forever."  –Roza Melkumyan
Woodstock: Three Days That Defined a Generation
Writer: Jamila Ephron
"A look inside the ups and down of the historic Woodstock festival in Bethel, New York…a magical and nostalgic look into the 1969 festival that set the precedent for what all modern festivals have become." -Anika Guttormson
Wrestle
Director:  Suzannah Herbert and Lauren Belfer
"Though Wrestle doesn't fully delve into the horrors of police brutality and racial profiling, it does manage to scratch the surface and paint a picture of underlying privilege and class complications in the south through an Alabama wrestling team…amazingly thoughtful and genuine–definitely a recommendation for those interested in advocacy." -Beatrice Viri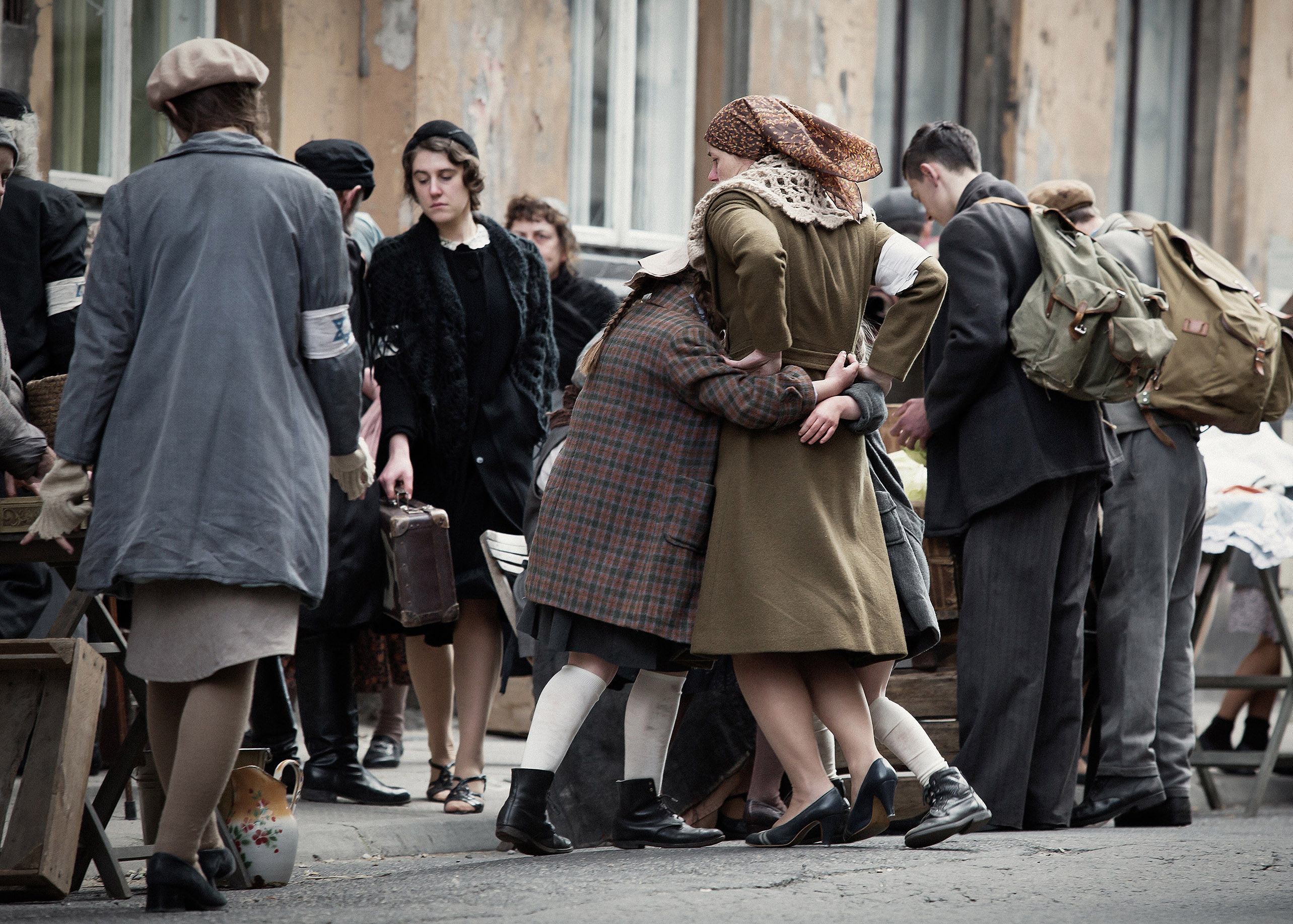 The following films up for shortlist contention have not yet been reviewed by FF2 Media because they have not been released theatrically. 
Advocate 
After Parkland
Bridges of Time
Buddha in Africa
Call Me Intern
Cinema Mon Amour 
Cunningham
Debut
Finding Farideh
It's a Hard Truth Ain't It
The Rememberer
The Serengeti Rules
When Tomatoes Met Wagner
© Georgiana E. Presecky (11/13/2019) FF2 Media
All photos courtesy of respective distributors, credited in hyperlinks.